Simple Health Care You Can Afford.
Direct primary care in Newton & Andover, Kansas. See your doctor when you need to. Get treated on the spot. It's that simple.
Visits when you need (or want!)
Your Doctor Should ACE The Test, Every Time
At your primary care practice, provide convenient Availability, great Communication, and Excellence in everything they do?
Unfortunately, many people are more likely to experience:
Long wait times for appointments
Feeling ignored in the waiting room
Extended wait for results
Frustrating insurance headaches
No one should have barriers between them and good, personalized medical care.
3 Easy Steps To Direct Primary Care For New Patients
1. Choose your plan
Select your age group and share your health history.
2. Contact your primary care physician directly
Receive your doctor's email and cell phone number for easy communication.
3. Enjoy health care made easy!
Take full control of your health. Easy, fast, and personal.
Meet Your Direct Primary Care Doctors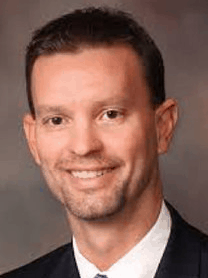 Dr. Roeser
Founder, Internal Medicine Physician
Newton Location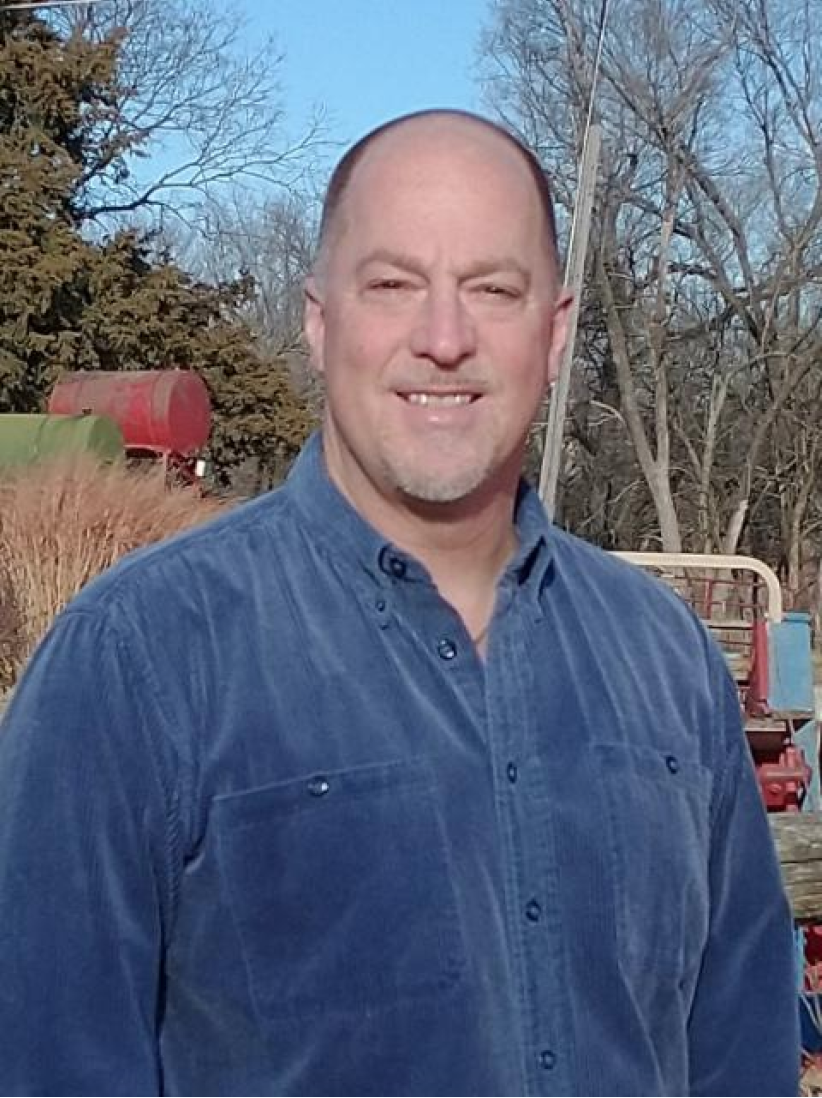 Dr. Dillard
Family Medicine Physician
Newton Location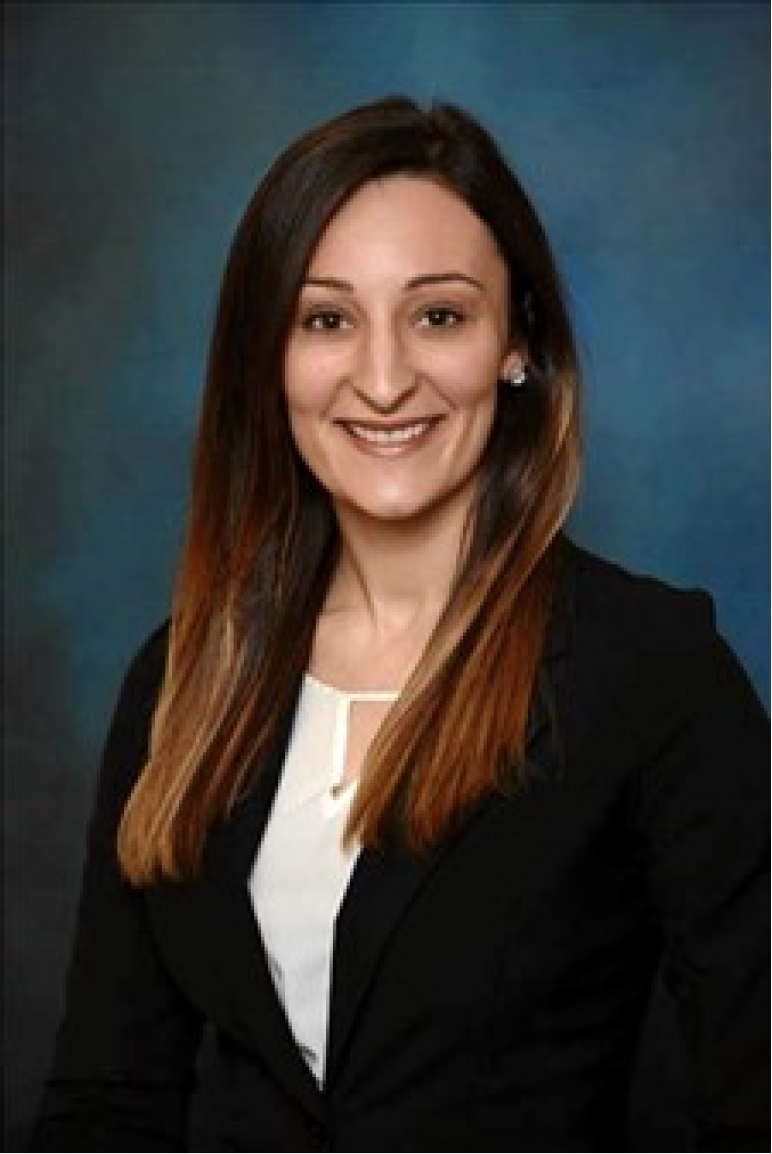 Dr. Fager
Family Medicine Physician
Andover Location

All This. One Low Monthly Price.
Fast Appointments
When you need to see us, you can! You don't have to wait months to see your doctor.
Direct Access To Doctors
Have a question or concern? Get in touch with your primary care doctor directly, not the front desk.
Low Medicine Costs
Typically 15% the standard cost. That's 85% cheaper than buying your medicine elsewhere.
Unlimited Office Visits
See the doctor as often as you need to. Or just text us to get expert advice at home.
All Office Procedures Included
Skin lesion removals, EKGs, joint injections, well-woman exams, and more.
No Insurance? No Problem!
Direct primary care means you get great medical care, even without a health insurance plan.
What Makes Integrity Medicine Different?
It's just wrong that there are so many people and processes standing between you and your doctor.
We believe you deserve simple health care that's fast, easy, and affordable. You should be able to see great doctors and leave feeling happier and healthier.
No more sitting in the waiting room for hours, confusing billing, expensive insurance, or being told you can't see your doctor when you need to.
Click here to learn more
Medical care has become too complicated, unpredictable, and time-consuming. Our program is simple: Pay a monthly fee and get the care you need. Your monthly subscription includes unlimited office visits and every office procedure you can think of. For free.
High deductible insurance covers the expensive stuff like specialists and hospitalization. We take care of the rest.
If you need an advanced procedure done at the hospital, you get our special pricing. Typically it's less than half the cost you might pay at a hospital. Our special pricing also applies to your medicines and prescriptions. You often save upwards of 85%!
How do we keep our prices so low?
We don't deal with insurance. 
Insurance companies drive up costs by being so complicated. They make billing confusing and tend to want to pay doctors as little as possible for their services. Which means doctors hire extra staff to fill out unnecessary paperwork and fight denials. 
At Integrity Medicine, we don't deal with any of that. We don't pay unnecessary staff to sort through confusing insurance documents or fight the insurance companies. Your money goes directly to the people who help you feel your best.
Medical care with no insurance (or the pains that come with it) means we can pass those savings onto you.
Don't worry: our doctors are real doctors. They're the same quality that you'd find at the hospital you used to go to. They're educated to the same level and from the same places as your favorite doctors.
Integrity Medicine is the easiest health care you've ever experienced. A doctor is always available. In fact, you'll even have their personal cell phone number and email address!
So how do you join? It's easy
Choose your plan based on your age.

Contact your doctor directly. You can call, text, or email to set up an appointment or just ask a question.

Enjoy health care made easy.
We've helped thousands of patients get the medical care they need. Simply and easily. 
Save time, money, and your sanity with Direct Primary Care in Newton & Andover, Kansas at Integrity Medicine. Unlimited access to care for a low monthly fee.
Are you ready to enjoy health care made easy?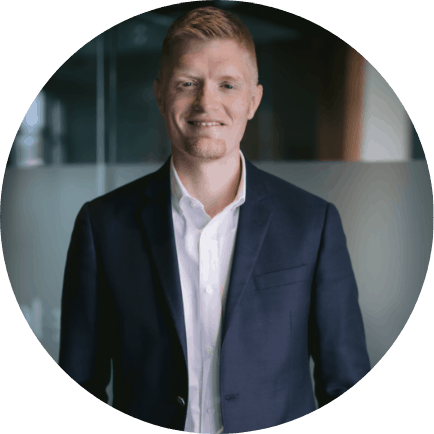 "The traditional model of health care is frustrating and inconvenient. There is a lack of interest in care, complexity of communication, and a lot of wasted time. Switching to Direct Primary Care and removing the insurance provider from the middle of the patient/provider relationship was the best choice I've ever made in my personal health care. I'll never go back to the old system."
Daniel Friesen, Buhler, KS (age 37)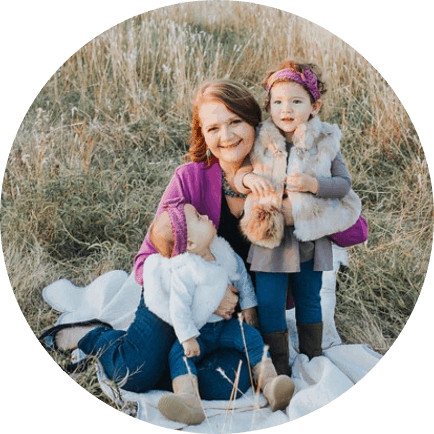 "Prior to joining Integrity Medicine Direct Primary Care, I spent large amounts of time waiting in my physician's office. Which made me not want to go. I appreciate the simplicity of texting my doctor with questions so I can avoid coming in. When I do need to be seen in the office, I never have a long wait. This is a doctor I look forward to seeing!"
Renee Poschen, Wichita, KS (age 54)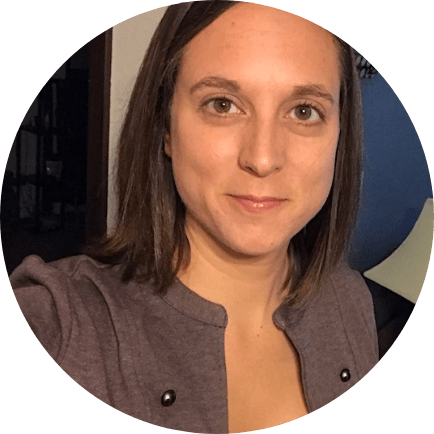 "It took a while to get used to actually being able to get a hold of my own physician via email or text. That felt weird, but it was so great! It helped me avoid unnecessary visits or having to wait a long time. Many times, there were just simple questions I needed answered that did not need an appointment."
Melinda Stauffer, Newton, KS (age 32)
Enjoy Health Care Made Easy
You've experienced enough delays in your health care. Not anymore.
No more copays or deductibles. Get high-quality medical care with or without insurance.
With Integrity Medicine, the assistance you need is all included with your simple monthly payment.
Your monthly payment includes:
Unlimited office visits
Direct access to your doctor
Fast appointments
Low medicine costs
Text or email your doctor directly when you have a question
Get your prescriptions easier
Decreased frustration
Confidence in your health
Dependent children under
21 years old
Between
21 & 44 years old
Between
45 & 64 years old
Between
65 & 99 years old
Plus, all these services are free:
In-Office Testing
EKGs
Pulmonary Function Testing (PFTs)
Allergy testing
Pap smear
Ophthalmoscopy
Well-woman exams
Well-man exams
Well-child exams
School physicals
Sports physicals
Worker's compensation exams

Joint injections
Trigger point injection
Bursitis injection
Biopsy & Fluid aspiration

Shave biopsy
Skin biopsy
Lumbar puncture
Ganglion cyst decompression
Colposcopy
And some minor surgeries are included!

Abscess drainage
Laceration repair
Thrombosed hemorrhoid decompression
Nail trephanation
Lipoma removal
Toenail removal
Gynecologic Procedures

Nexplanon insertion and removal
Intrauterine device insertion and removal
Lesion removal

Mole removal
Wart removal
Splinter removal
WHAT IS INTEGRITY MEDICINE?
Integrity Medicine, L.L.C. is dedicated to serving God by ministering to the needs of people. We are committed to whole patient care that is first-rate, thorough, and honest. We believe that competence and character matter.
Our model is Direct Primary Care. That means we offer care directly to patients without the insurance hassle of co-pays, prior authorizations, or decision delays. We offer significant discounts on medications (through our own wholesale generic pharmacy), labs, and negotiated prices on radiology.
WHAT MAKES INTEGRITY MEDICINE DIFFERENT FROM OTHER PRACTICES?
At Integrity Medicine, we cut out the insurance middleman, so we can offer high quality personalized care without soaring prices. No insurance means no worries. You won't have to deal with pre-certification, filing lengthy paperwork, or dealing with confusing policies.
With Integrity Medicine, all of this is simplified. The only decision makers are you and your physician. Your doctor also sees fewer patients, so they will be able to spend quality time with each patient. There's no rush.
HOW DO I KNOW IF INTEGRITY MEDICINE IS RIGHT FOR ME?
Come in for a chat! We think you'll find that our office is comfortable, our staff is welcoming, and our experienced team is skilled at helping you heal. At Integrity Medicine, you're not committing to a one year term like you do with insurance. If you don't find Direct Primary Care at Integrity Medicine to be the best medical decision you've ever made, give 30 days notice and walk away. It's as simple as that. When you're ready to enroll, you can get started.
WHAT SERVICES DO YOU PROVIDE?
Arthritis/Rheumatologic Disorders
Autoimmune Disorders
Chest pain/EKG/Cholesterol Management
Hypertension

COPD

/Asthma
Smoking Cessation
Pulmonary Function Testing
Skin Disorders and Lesion Biopsy/Removal
Diabetes/Thyroid Disorders
Women's Health
Osteoporosis/Metabolic Disorders
Men's Health—Testosterone and Prostate
General Physical Exams/Cancer Screening
Colonoscopy/EGD
Sports injuries/Back Pain
Headaches/Neurological Disorders
Anemia
Depressive Disorders Disorders
D.O.T. Physicals/Employment Physicals/School Physicals
Preoperative Evaluations
Infusion Therapy
DO YOU SEE SPANISH SPEAKING PATIENTS?
Yes! We have a Spanish speaking interpreter available at our Newton location.
HOW MUCH TIME CAN I SPEND WITH MY DOCTOR?
How much time do you have? Your doctor is here for you. It seems like a crazy policy, but at Integrity Medicine, your doctor will actually spend serious time with you. Some patients like to ask quick questions, but if needed, many visits may last up to an hour. It's old country doctor care with new technology.
HOW CAN I CONTACT MY DOCTOR?
Integrity Medicine values Availability, Communication, and Excellence. You will have direct access to your doctor. Patients can connect with their physician through email for important  communication such as refills, health questions, or updates; and phone or text for emergent help. These communications come directly to your physician. We don't want anything lost in translation or on someone else's desk.
HOW MUCH DOES IT COST?
Individual Subscription
$15/month for children aged 0 to 20
$50/month for patients aged 21 to 44
$75/month for patients aged 45 to 64
$100/month for patients over 65
And if you're over 100 years old, we'll charge you $1 per month. We think you've earned that!
Corporate Subscription
$50 per month per adult
CAN MY FAMILY OR MY BUSINESS RECEIVE AFFORDABLE INSURANCE THROUGH INTEGRITY MEDICINE?
No. Integrity Medicine is a doctors office, not an insurance provider. Integrity Medicine cannot offer you an insurance policy. Please connect with an insurance broker to purchase a medical sharing or insurance plan. Integrity Medicine can offer you affordable care for your employees or family. Connect with us to get started today.
CAN I SET UP AUTOMATIC MONTHLY PAYMENTS?
Yes! Payments are automated the first day of every month.
DOES INTEGRITY MEDICINE ACCEPT CHILDREN?
Of course! We love kiddos and care for children ages birth through 20 at $15/month with a paid adult. And, they will be cared for by board certified physicians, not a physician assistant or nurse practitioner.
HOW MUCH DOES IT COST FOR SPECIAL NEEDS ADULT PATIENTS THAT STILL LIVE WITH THEIR PARENTS?
Many of these families have encountered tremendous cost through the healthcare system over the years. We want to help, so we thought it best to charge $15 per month with a paid adult.
CAN I PAY YEARLY?
Yes! We love to accept yearly payments and if you're willing to bet on us, we will reciprocate with one month free. It's our way of saying thank you for your confidence.
Do I need insurance?
We recommend that you get a medical sharing plan or insurance policy to cover the unexpected high cost emergencies/surgeries. However, if you don't have one of these plans or can't afford them, Integrity Medicine can be a great option for you to get medical care for the other 85% of your needs.
DOES INTEGRITY MEDICINE ACCEPT HEALTH INSURANCE?
Thankfully, no. We converted our practice to this model to offer care directly to patients without the complications and hassles of insurance. Your monthly membership will cover all office visits and office procedures, and you'll receive significantly discounted prices on prescriptions, labs, and radiology. 
Some patients are nervous about not using insurance at a doctor's office, but many of our patients find that they actually save most or all of their monthly membership cost with savings from prescriptions, labs, and radiology.
DO YOU SHARE MEDICAL RECORDS WITH INSURANCE CARRIERS OR PHARMACEUTICAL COMPANIES?
No. Your information is just that… yours! Unless you specify that we share your information, we do not share information with third-party insurance companies or pharmaceutical companies. It's simply none of their business.
DO I HAVE TO GET HEALTH INSURANCE IF I AM A MEMBER OF INTEGRITY MEDICINE?
Over 90% of our patients have medical sharing or insurance plans in case of hospitalizations or specialist visits. Often, a medical sharing or high deductible insurance plan will meet the Affordable Care Act requirements and will protect you in the case of an emergency. Many patients save money by pairing a catastrophic plan with a DPC subscription.
WHAT IF I HAVE A MEDICAL EMERGENCY?
If you have a medical emergency, we may direct you to the hospital. Our physicians will do all we can to reduce hospital visits, but we recognize that they can't be 100% prevented. If you have to be admitted to the hospital, we still see our patients there at no additional cost from us. That continuity of care has been neglected in most traditional practices.
ARE MEMBERSHIPS TAX DEDUCTIBLE?
Except for Corporate Accounts, memberships are not tax deductible as of right now, but memberships are eligible for reimbursement from your HSA.